Data-driven marketing
As bidding on social platforms becomes increasingly automated, we work to provide the algorithms with the best possible data.
We use your first-party data to create audience segments and infuse sales data to optimize against the metrics that really make a difference.
Creativity at the center
Getting the creative part of the strategy right will determine your impact and differentiate your business from the competition. We make sure it's right from the start.
Get the job done.
By professionals.
As a platform partner with extensive experience in increasing our customers' growth, your social media advertising is in safe hands.
We are experts in:
Facebook
Instagram
TikTok
Youtube
LinkedIn
Our results
By testing different combinations of target groups, images, videos, and offers, we make sure to quickly come up with a winning concept, which we then increase the budget on to maximize your ROI.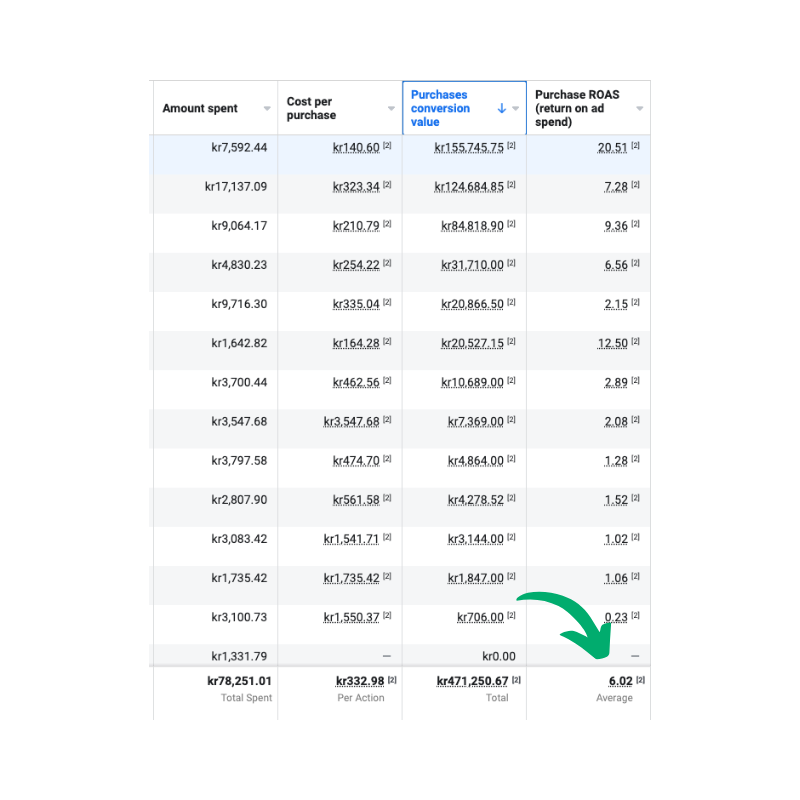 That's why it works so well
Thanks to people on Facebook, Instagram, and other social media sharing so much of their preferences and behavior patterns as they navigate, like, comment, and engage in various ways, Facebook (which also owns Instagram) knows which of its millions of users in every single country who are absolutely most likely to want to buy your product at any given time.
How Instagram differs from Facebook
Today, Instagram is a service that millions of Swedes use every day. The age group among users is primarily younger than that on Facebook, between 16 – 34, although all groups are represented. If you have a product that suits this age group, Instagram is one of the best channels to advertise on.
Instagram gives you the opportunity to reach out to the right people and simplify their buying journey to your products or services. iMarketing helps you go from zero advertising on Instagram to a well-optimized, high-converting and awesome buying journey for your customers.
Read more about how we do our initial analysis here!
Questions about Facebook advertising
Time to set up an Instagram shop?
If you know how to do it, you can get it done in a day, otherwise it can often take several weeks as problems in the form of connections between Facebook, Instagram, and the webshop can arise.
When everything is in place, however, it's easy. Then just start uploading and tagging your products (you can have up to 5 products tagged in one image).
You need to have a company profile and a connection to Facebook for Instagram Shopping to be possible. Then you need to organize a product catalog on Facebook (read about how you do it here).
A requirement for it to work is that your business page on Facebook must not have age or country restrictions. you will also find a step-by-step process that is very practical Instagram's own page.
Questions about Instagram shopping
It is a feature that makes it easy for users to shop directly through Instagram. As a business owner, it means that you can easily tag products in different images and offer a significantly more enjoyable and smoother shopping experience.
You can tag up to 20 products per carousel, and 5 products per image.
You need the latest update to the Instagram app, a business profile, and a link to your Facebook directory. To save time and get the most out of Instagram Shopping, you are absolutely right to consult us more about the details.