Fast and safe
We have dedicated servers of the highest quality with our web hosting partner, which means that you as a customer always get the best possible security, performance and support. Regardless of the size of your business, we have a plan you can grow with. We also handle everything with the move!
Everything in the same place
Through our cloud-based hosting, you collect everything in the same place. We handle migrations and integrations to existing systems, such as Gmail or Outlook, in less than 48 hours.
We offer hosting of: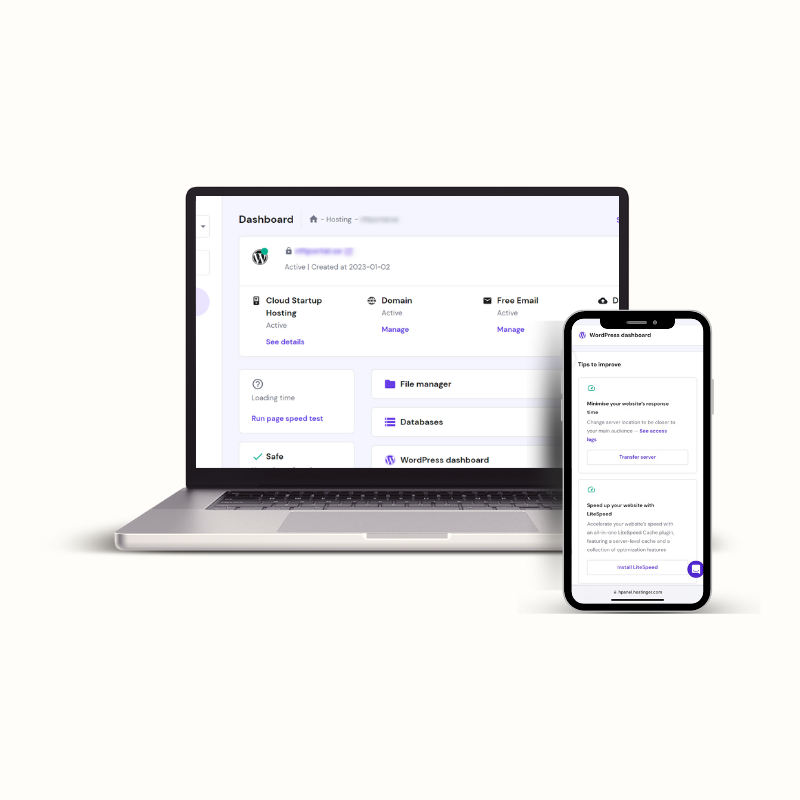 Ready to take your website to the next level?
We make it easy to bring in more customers
"Our website became much faster by switching to iMarketing's hosting solution. Highly recommend!
iMarketing has a personal and committed attitude towards us as a customer. They are responsive to our wishes and needs in everything to do with marketing, advertising and website.
Katja Lillhage
2022-03-22
iMarketing made my website and I felt from the first conversation that they understood my idea. I was very satisfied with the website and felt that I received good and fast service during the entire construction of the website. Can highly recommend iMarketing!
Alexander Stävensjö
2021-07-15
Fast, creative and talented developers who helped us develop a new website. Highly recommend!
We are very satisfied with our new website and the collaboration with Marketing AB. Especially with John Hagö listening to and implementing our wishes so perfectly. Highly recommended. Dorothea & Stig / cestlavie.nu
Hi Recommend IMG media with ❤️Had problems with my website before which is now safe. Thanks for the help. I can be seen much better now, than before, on regular ad pages. The best part was their attention to my desire with my website. Many thanks Pia/Gunilla hairdressers
Alexander Rasch
2021-02-13
Thanks for all the help with our landing pages ❤ really increased our sales
Ludvig Listring
2021-01-12
Super! Very satisfied.