Your digital shop window
Your website is one of the most important platforms for your brand. That's why we make sure it meets all your expectations and more. Whether you need a static website to represent your company or a large-scale online store, we develop a website in the borderland between style and functionality.
All you need.
And a little bit more.
Our team of experienced developers has a wonderful mix of talent and experience. Together, we have been through most of it and continuously develop all types of web projects: websites, landing pages, e-commerce and major platforms. So whatever you dream of, there's a good chance we can make it come true.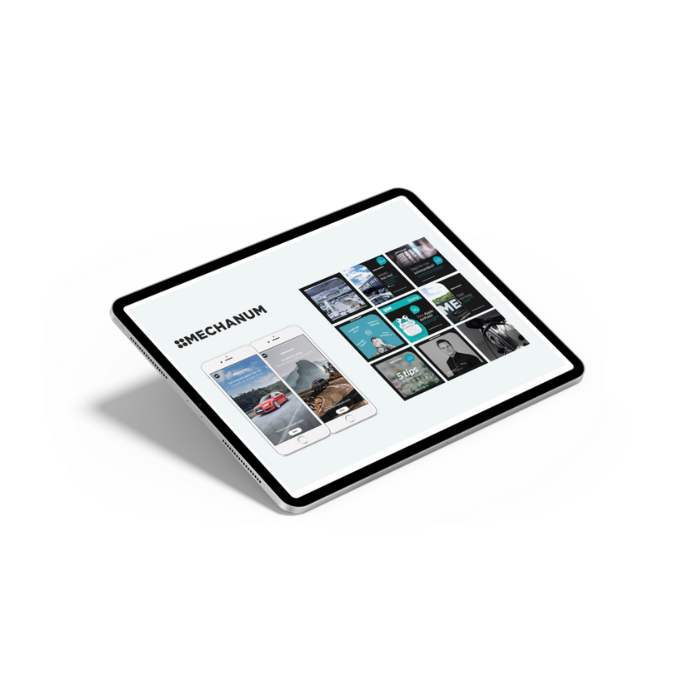 Big projects. Smaller tasks. You choose.
Our offer is as flexible as it is broad. This means that we are your partner both through larger projects that require more time and expertise, but also that we are always available to deliver smaller to medium-sized tasks largely on-demand, always with lightning-fast deliveries.
Ready to give your users a better experience?
We make it easy to bring in more customers
"Fast, creative and talented developers who helped us develop a new website. Highly recommend!
iMarketing has a personal and committed attitude towards us as a customer. They are responsive to our wishes and needs in everything to do with marketing, advertising and website.
Katja Lillhage
2022-03-22
iMarketing made my website and I felt from the first conversation that they understood my idea. I was very satisfied with the website and felt that I received good and fast service during the entire construction of the website. Can highly recommend iMarketing!
Alexander Stävensjö
2021-07-15
Fast, creative and talented developers who helped us develop a new website. Highly recommend!
We are very satisfied with our new website and the collaboration with Marketing AB. Especially with John Hagö listening to and implementing our wishes so perfectly. Highly recommended. Dorothea & Stig / cestlavie.nu
Hi Recommend IMG media with ❤️Had problems with my website before which is now safe. Thanks for the help. I can be seen much better now, than before, on regular ad pages. The best part was their attention to my desire with my website. Many thanks Pia/Gunilla hairdressers
Alexander Rasch
2021-02-13
Thanks for all the help with our landing pages ❤ really increased our sales
Ludvig Listring
2021-01-12
Super! Very satisfied.
Things to consider when creating your website
Identify your primary users
This may seem obvious, but you'd be surprised how many website projects are completed without a proper one analysis by the users. To create a website that meets the needs of your most important audiences, you must first dig into who these people are and why they come to your website.
It is also very possible that your company has several primary user groups, in which case it is important to distinguish them in the analysis and see how they differentiate themselves.
Enhance your visual brand
When was the last time your company reviewed its logo, color scheme, and use of fonts? How do you communicate with the outside world? What impression do you give? What do you want to convey? All these questions must be answered with the help of your new website. And in order for it to be able to do that, the designer first of all needs to know the answers.
A clearly structured website that correctly reflects what your company stands for will strengthen your brand identity properly. This, in turn, makes you easier to remember, which further leads to more customers falling in place in the long run.
Prioritize mobile use above all else
This shouldn't be news to the vast majority of people. Today, the majority of all internet surfing is done via mobile phones and your website therefore has no choice but to be adapted for mobile use.
Google has also announced that they will no longer display websites that are not responsive and mobile-optimized. Read more about it HERE.
Build your website structured and scalable
Never make the mistake of building a website that only meets your current needs. This will mean that you have to spend an unnecessary amount of time in the long run or, in the worst case, have to redo the whole spectacle.
It is not only good for being able to build on your website continuously, but also because it gives a large increase of SEO.
Make it easy for your visitors to get in touch
Make sure to get answers to the following questions:
How do I want my customers to be able to reach me? (Email, phone, online chat, etc.)
What hours do I want to be available for my customers?
Who will receive communications from customers?
Can we supplement with artificial intelligence or chatbots?
Always consider your communication needs before building a website and check with your web development company to determine which options are right for you.