Do you want to use Ahrefs but avoid paying thousands of kroner for it? Then this is for you.
Ahrefs is one of the most powerful SEO tools in the world and can be the difference for your business between ranking 100 and ranking 5 on Google. The only problem is that it comes with a hefty price tag.
But as so often, there is also another way here, a completely free way. We've put together a step-by-step guide that goes through how you as a domain owner can access Ahrefs without spending a penny. Better SEO on minimal budget simply.
Step 1: Go to Google search console
Step 2: Enter your domain name
Step 3: Copy the code as shown in the image below
Step 4: Go to your web host, log in and find the DNS settings. Create a new DNS record of the type: TXT according to and name it "google._domainkey" or similar. See below.
Step 5: Return to the Google Search console and tap verify. Note that it may take up to a few hours for the DNS change to take effect.
Step 6: Once verified and ready, go to Ahrefs. Press "sign up for free".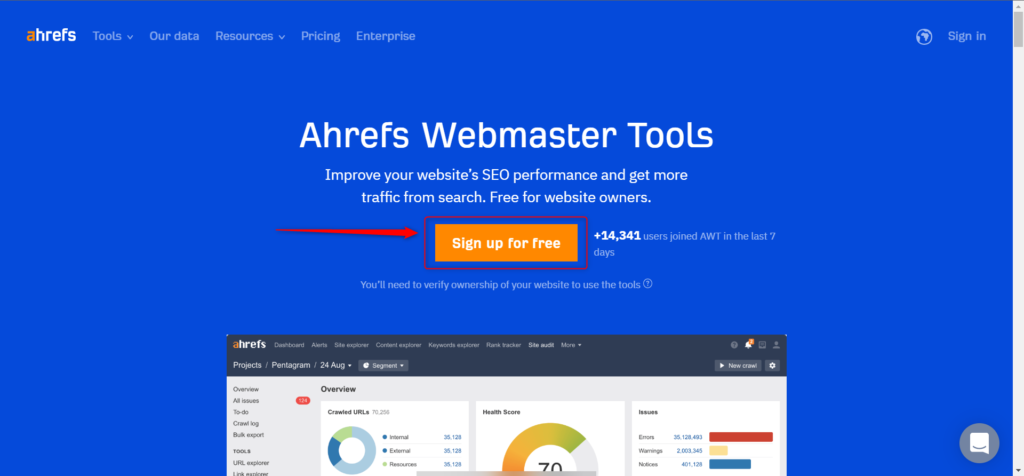 Step 7: Log in with the same email you just used to set up Google Search Console and fill in the information below.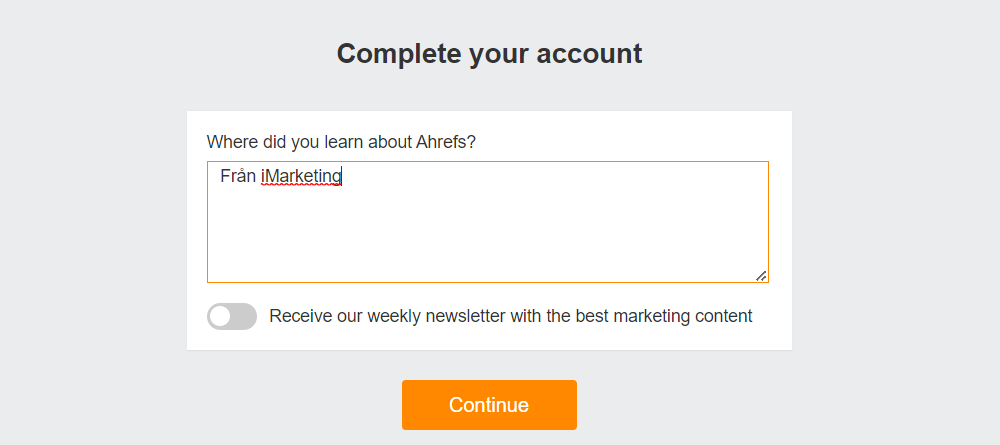 Step 8: Select "import"
Step 9: Press "Mark all" and then "continue"
Step 10: If you have followed all the steps, you should be able to see and import your website here, enjoy!
Do you want help with the configuration or learn more about how you can use ahrefs to rank higher on Google? Contact Us here!